I recently wanted to show a friend that invisible Google reCaptcha was working on a contact form. Basically, I wanted to prove that it would still trigger the image challenge under the right (or wrong) circumstances.
What I wanted to see was the challenge pop up when submitting the form, like this: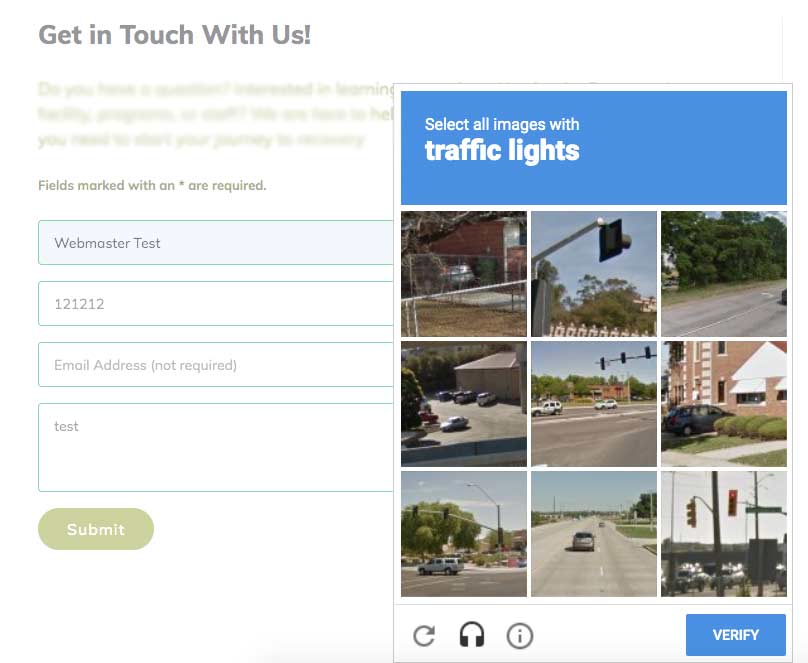 After going in circles for a little bit, I found a solution that works almost all the time. I was testing Google ReCaptcha v2, but this should also work with v3.
How to test invisible Google ReCaptcha
Use a VPN and set your location to China.
In the admin panel of your reCaptcha account, temporarily set your Security Preference to "Most Secure."
Open a private browser window. In Chrome on a Mac the shortcut is Shift+Command+N.
That should do it most of the time.
I hope this helps someone. If you have an easier way to test and trigger the reCaptcha challenge, please let me know.